Plymouth: City of Culture?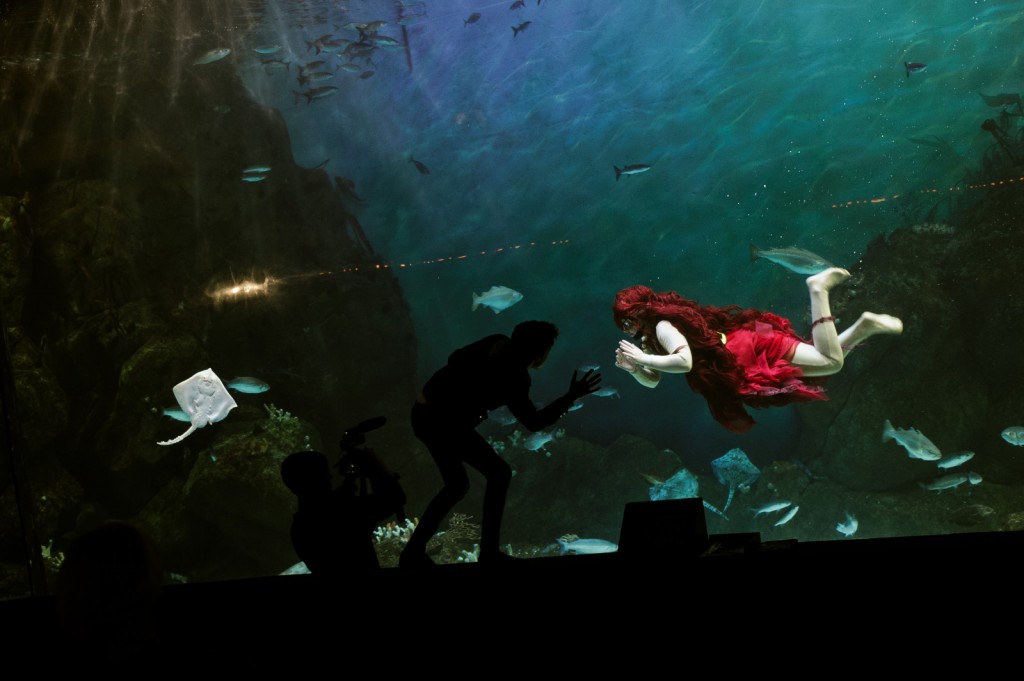 Could Plymouth be the UK's City of Culture in 2017? It's wide open for the taking, and a feeling is stirring that Plymouth is on the cusp of great change. The bid is no small under taking. If we are to be successful, three things are necessary:
1) The population of Plymouth needs to be on board
2) The city needs to promote its identity as a cultural destination to the rest of the UK
3) Most of all we need to nurture and invest in culture in the city of Plymouth, starting now, not if and when the bid is successful.
Many of the suggestions outlined below may well be happening already, but we've written this article to examine our own feelings about the bid, and to add our voices in support of Plymouth as a City of Culture.
We need to ease ourselves into the idea that Plymouth is a city of culture. The bid must engage and excite local creative practitioners and the wider public. We can start by taking stock of what's going on already. Plymouth is more than capable of holding cutting edge cultural events, from the British Art Show 7 in 2011 to the recent Peninsula Arts Contemporary Music Festival and Plymouth International Book Festival. We have two art colleges and a burgeoning Design Industry. The Theatre Royal is a starting point for many West-End productions and is currently undergoing massive redevelopments. Hollywood films such as Warhorse and Alice in Wonderland have been filmed in the surrounding areas. The Fish-Hearted Bride (Image Above: Dom Moore for Effervescent) was an innovative performance staged recently by Effervescent at the National Marine Aquarium, that made clever use of Plymouth's distinctive identity as a seafaring city. The popularity of events like the British Fireworks Championships shows that the people of Plymouth love to be entertained on a big scale and enjoy a good party.
We have enviable locations in the Hoe, Barbican, University and Royal William Yard, and many other, unexpected places. If Plymouth can articulate its identity as a vibrant cultural destination, we can work out what we can achieve from here, and start attracting national coverage and visitors from elsewhere.
It's critical that people are not just told, but shown the benefits of a thriving cultural scene. How can this be done?
To raise public awareness, and put Plymouth's Bid together in a transparent, inclusive way, we need a Base, a public space where people are free to contribute ideas, ask questions, and be part of the process. This space should be infused with culture and creativity. Aberdeen has recently announced that they will be using an empty shop in the city as a hub for their Bid. This is the kind of thinking we need to embrace; it makes great economic sense, and is brilliant for publicity.
A launch event on the Hoe and Barbican would also be an excellent start, a mini-festival with music, theatre, film showings, art, craft, and design to celebrate the culture we already have, and show the rest of the country the stunning location in which this all takes place. How about looking at the Light Night events that happen in many cities, in which the place becomes alive with unusual art, performance, street food and music for one night.
There is clearly plenty of positive feeling about the bid, and local media like The Herald is galvanising this, but it is evident from the comments on Plymouth 2017 related articles on the This is Plymouth website, that a small but vocal minority are not altogether convinced by the whole thing. An interesting point about these comments is that they aren't opposed to the idea of culture per se. It seems, rather, that there is a crisis of confidence about Plymouth's identity, status and infrastructure, and a lack of understanding of the benefits the City of Culture Award would bring. What problems are being voiced, and how can they be addressed?
There is an understandable nervousness of public funds being used to pay for the bid, that it will be a white elephant and a waste of money at a time when people and businesses are really struggling. To help counter these feelings, concrete examples need to be made of other European cities which have successfully invested in culture. The bid also needs to be managed in a way that invests in culture for its own sake, to benefit Plymouth whether it is deemed the UK City of Culture or not.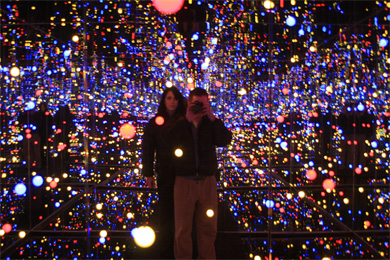 Never mind New York, Paris, London, Munich. Everybody's talking about Liverpool, Manchester, Nantes and Berlin. These are cities that up until a few years ago were possibly not seen as cultural hotspots. They've all seen tough times, both economically and politically, but nowhere's perfect. That's what makes places interesting. Now, due to visionary leadership, prudent investment in the arts and a certain creative sparkle, they are reaping the rewards of cultural wealth, both financially, and in quality of life.
The Legacy of Cultural Investment
Liverpool is still enjoying the legacy of the European Capital of Culture Award in 2008.
"The festival year saw 9.7m visitors to the city, an increase of 34%, and generated £753.8m for the economy. Media coverage of Liverpool's cultural attractions doubled and for the first time in decades, positive stories outweighed negative ones focusing on social issues. It found 85% of Liverpool residents agreed that it was a better place to live than before."
The Guardian
At the beginning of this year it was announced that
"Liverpool will carry on staging spectacular public events to ensure its long-term economic well-being despite the recession."
ItsLiverpool.com
Liverpool stages an international art Biennial, Sound City music festival, and many public shows and events. It is bustling with life and creativity, even down to the exceptional quality of the buskers and street performers in its shopping areas. This shows that resistance to Plymouth's bid due to reluctance to spend public money is short-sighted. Cultural investment and creative thinking is necessary for our economy.
Culture is not a Luxury. It is Essential.
Nantes is a city in Western France, whose wealth originally came from shipbuilding on a massive scale, in a similar way to Liverpool. After the demise of this industry, the city became tired and dilapidated.
"But its new young mayor had a crazy idea: invest in art. And not just pretty things, but edgy, troubling, strange art works. And don't just put them in museums. Plant them outdoors where everybody would stare at them and have to get used to the idea of Contemporary Art."
Huffington Post
Some of the public art on display in Nantes is an absolute delight, and it's not hard to understand why people come from far and wide to view it. There's the four-storey mechanical elephant that takes people on tours of the docklands, the glowing Estuary Arts Trail, and a 200-foot skeletal creature emerging from the river. Much of the art involves visitor participation, and despite not being afraid to deal with difficult and sensitive issues (for example a nearly intact World War II U-Boat has been transformed from an eyesore into an artwork) it looks like a lot of fun.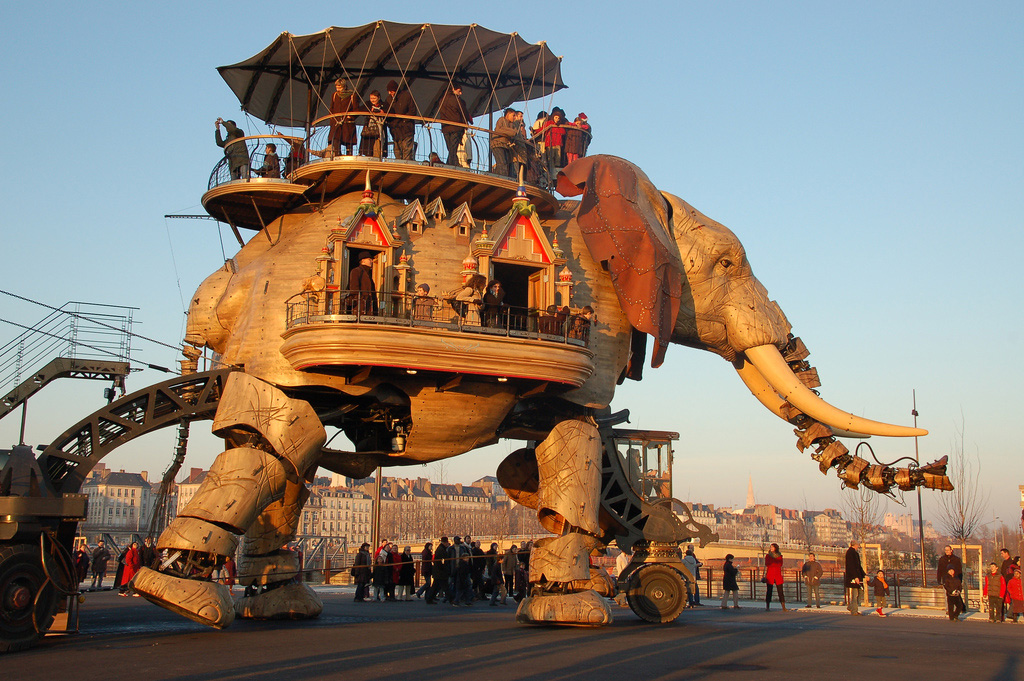 Image: djembali
Seemingly coming from nowhere, Nantes is now a major destination on the European arts map. And it's not just bread and circuses. Nantes is known as the number one town that young people in France want to move to. It invests 15-20% of it's budget in art. It now has 5,600 jobs in the field of cultural and creative industries, an increase of 200% since 1982. Last year 200,000 visitors passed through Nantes during the high summer tourist season, spending 42 million Euros.
Sources: Huffington Post, Nantes Just Imagine and Culture Compass
So you can see why the former mayor and now French Prime Minister Jean-Marc Ayrault said in his parting speech to the town:
"France cannot change without culture, without its artists. During this economic crisis culture is not a luxury. It is essential."
Huffington Post
A Distinctive Identity
There is much to be learned from Manchester's appointment of designer Peter Saville as a figurehead for the city's cultural regeneration. He is a dynamic thinker, an articulate leader, and is passionate about his city. Manchester International Festival is staged in the city, along with countless other large-scale, cutting-edge events. In this video he speaks about the importance about creating a strong identity with a sense of purpose.


Manchester has been branded by Saville as the "Original Modern City." This is another way of saying that it was the first great industrial city, but the phrasing Original Modern both acknowledges this and describes Manchester as a creative, contemporary city.
What is distinctive and fascinating about Plymouth's identity? It's not about wiping the slate clean and starting over, more a question of metamorphosis. Plymouth is a laid-back seaside city with a sunny disposition. It has diverse and international maritime history. But its identity also has to be reinvented by cultural activity happening in the city today. Blend Plymouth's peaceful natural beauty and those colourful seafaring stories with a daring, electrifying arts scene, and we may just have something special.
"We understand places from what we hear about those places, therefore we understand places from what they are doing… Anywhere on earth that is doing something important is interesting and fascinating and magnetic to other people."
Peter Saville
Plymouth's location and transport links are a well-documented issue. But it's a poor excuse to say we're too out of the way, that we don't have adequate transport links to host a national cultural event. Clearly there are problems, and it's not my place to offer solutions to these – there's no airport and no motorway into the city – but look at Cornwall. Everyone knows where Cornwall is, and half the UK happily packs itself off there during the summer holidays. Why not give people a reason to stop off in Plymouth as they zoom past for their holidays in Cornwall? And Plymouth is a port. Historically it is known for its international connections, not its isolation. Too far off the beaten track? Maybe people just need a reason to beat a path to Plymouth. If interesting, important things are happening, if there's a buzz, people will come.
Reinvigorating Spaces
As well as providing infrastructure and investment for the big events and large scale public art, there needs to be a focus on supporting grassroots cultural activity. In the past half-century Berlin has seen an explosion of culture, largely precipitated by the availability of low-rent spaces for artists and musicians. The Ropewalks and Baltic Triangle areas of Liverpool, previously abandoned and derelict, are now hugely popular and receiving national recognition for their regeneration.
There are quite a number of empty shops, factories and warehouses in and around Plymouth, especially the west of the city centre, Union Street and Stonehouse. Regenerating these would also help join the Royal William Yard and Devil's Point to the rest of the city. If the Council and landlords were to encourage the use of these spaces for very low rent, or just to cover rates, a thriving creative community could be kickstarted with very little outlay. Given the support and freedom to develop, the place could be buzzing with dance and theatre performance, cafes, film-making, digital art, independent shops, cafes, craft workshops, rehearsal studios and much more.
This type of resurgence is already beginning. At the coal face are The Pipe and Karst Galleries, along with the recent Marmalade pop-up shop. Sprouts restaurant in Union Street receives excellent reviews. The White Rabbit alternative music venue and record store The Last Shop Standing give life to Plymouth's much-maligned bus station.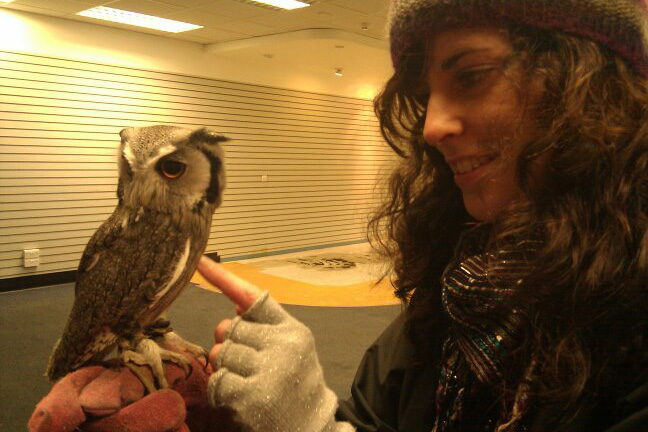 There is nothing like row after row of empty shops, boarded up buildings and post-industrial wasteland to advertise the decline of a city. Judicious use of derelict spaces can really turn weaknesses into strengths. A lovely example of this was an empty shop we visited in Kendal, Cumbria, where the local owl sanctuary was allowed temporary access. Children and adults alike were surprised and excited to be able to wander in, and interact with the owls, and you could see how it really brightened up an ordinary shopping day for a lot of people.
A Sense of Purpose
Culture opens our minds and tickles our emotions. It makes us think and feel, and be truly alive. It can be amusing, awe inspiring, clever, strange, quirky, crazy, scary, controversial, and fun. It requires a certain bravery to give ourselves over to what might happen, what opportunities might arise. It teaches us important things about ourselves and the place in which we live, and enhances quality of life. A city that gives its citizens these things is truly forward thinking. It's not just a PR exercise, a marketing of the city to bring visitors, employment and economic growth. We know how important those things are, but they will only come if we do not lose focus on the development of culture. Plymouth should be invested in as a City of Culture for its own sake, to bring joy to our lives, make us look at our city with fresh eyes and be proud of it. The rest will follow.