Plymouth Art Weekender: 'like something from a fairytale'
On the 25-27 September, Plymouth played host to its first Art Weekender, with over 80 contemporary art events.
Walking the streets on that sunny weekend, the place felt sparkling and alive. Down the rocky cliffs, Serena Korda's beauty queens were like sirens luring crowds of passers-by into their whirling, alien world.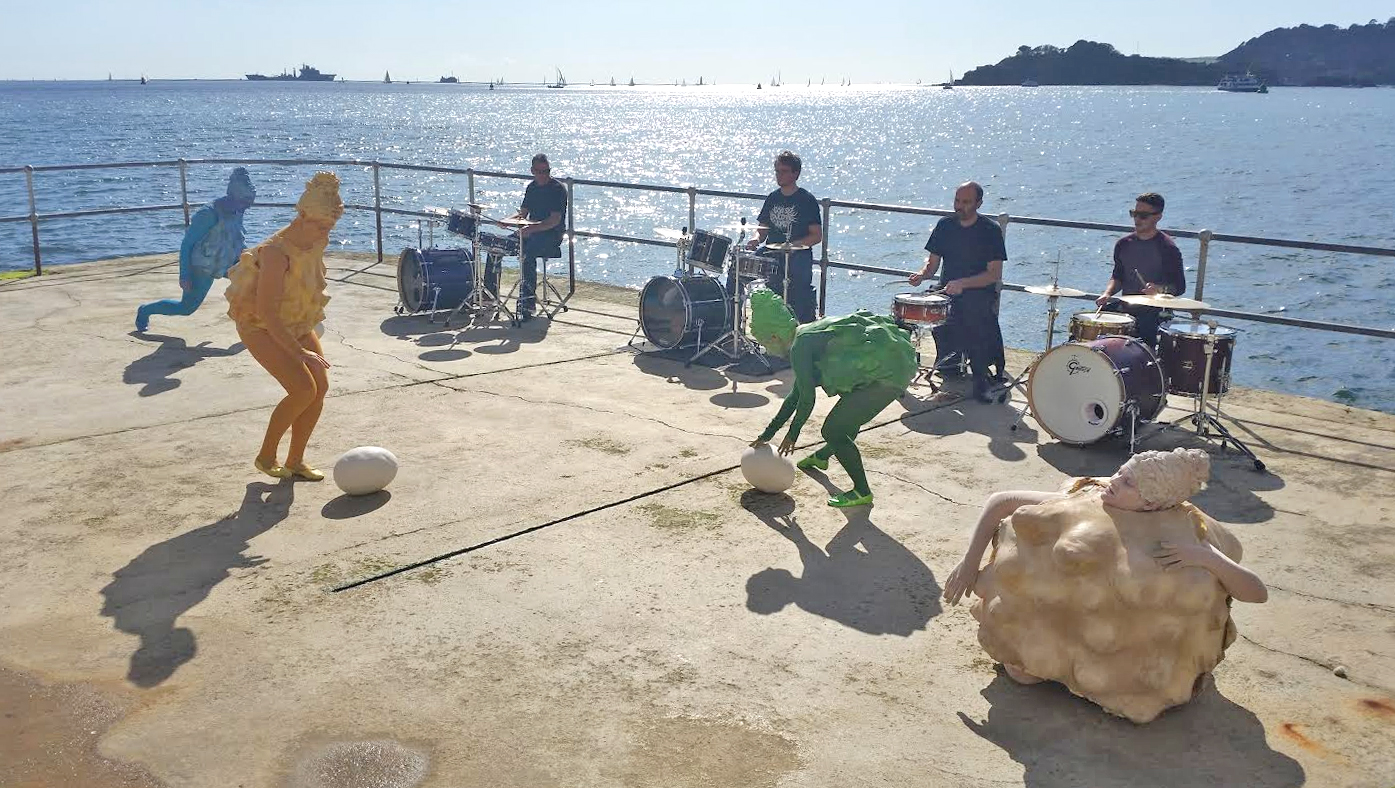 Serena Korda, Show Us Your Guns, Plymouth Hoe
In the Old Pannier Market (Flameworks), The Pipe Studios, and Salon at St Saviour's, the colours, shapes and performances of Plymouth's contemporary artists illuminated  the Barbican's gnarly architecture.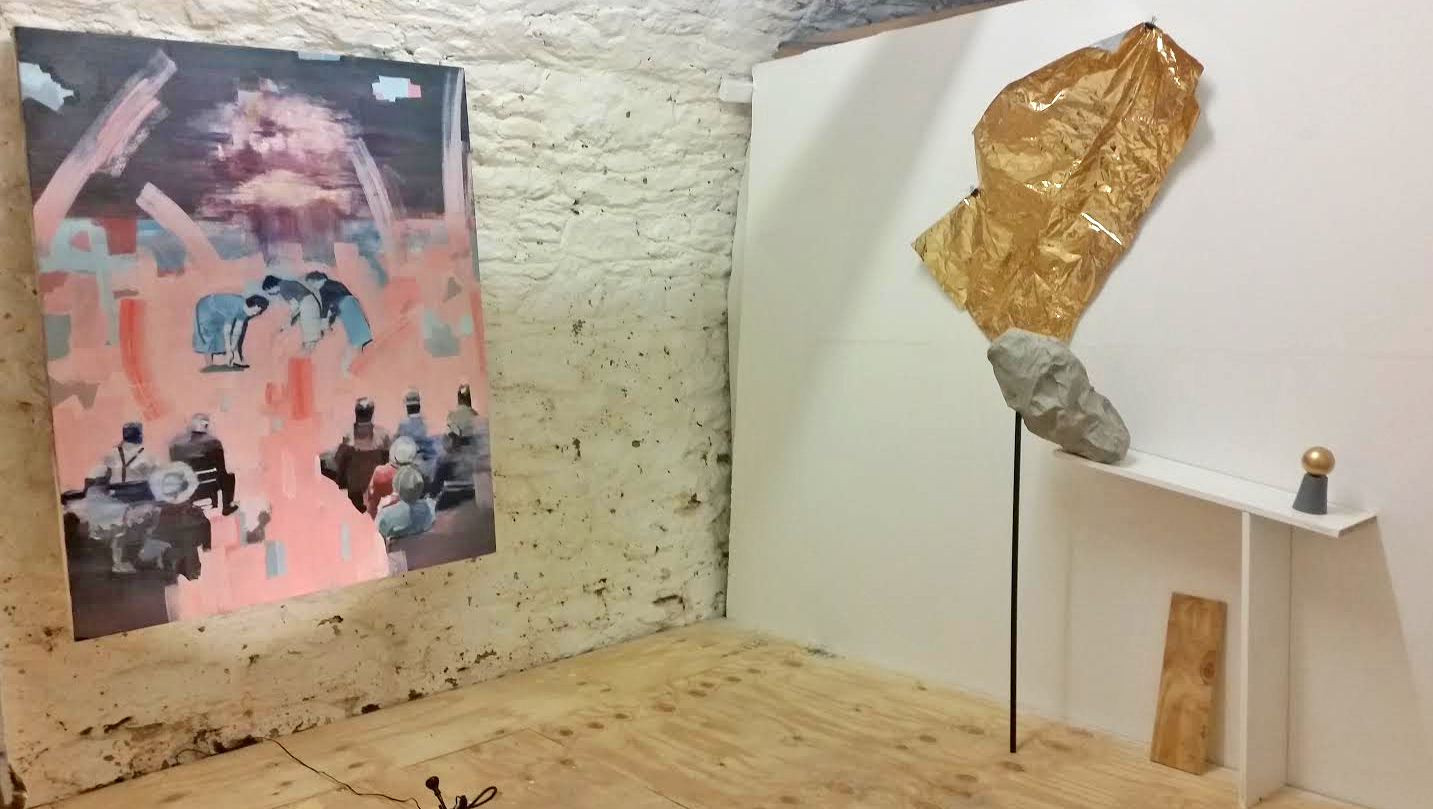 Pipe Studios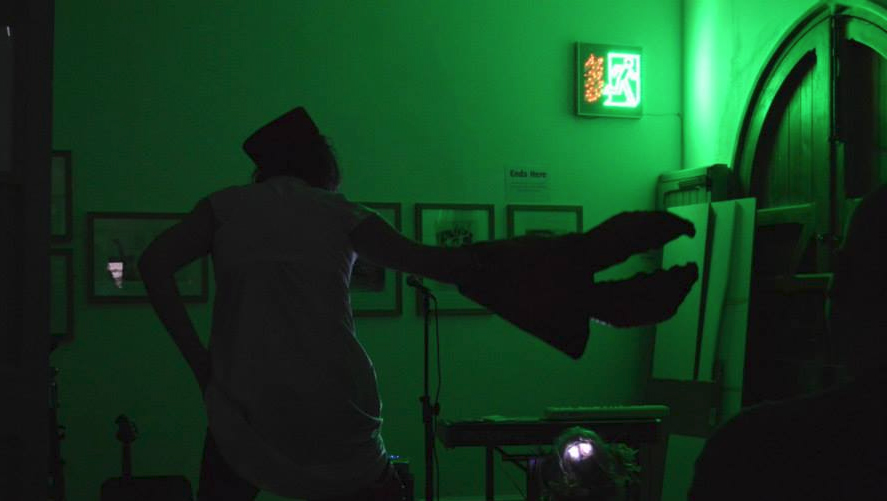 Mo Bottomley and Friends, Salon at St Saviour's (PAC Home)
At Plymouth Arts Centre, Tim Etchells' Start a Revolution neons were a bright and direct call to action. In contrast, his performance played between voices of tension and conflict. The repetition of commonplace phrases boiled them down into an atmosphere of anxiety, of urban dystopia. The Back in 5 Minutes Squad's  immersive installation Even after the complete collapse of civilization there will still be product placement and power ballads was an apocalyptic vision with a surreal, cinematic quality, and a charcoal-black sense of humour that made it one of the most talked about shows of the weekend.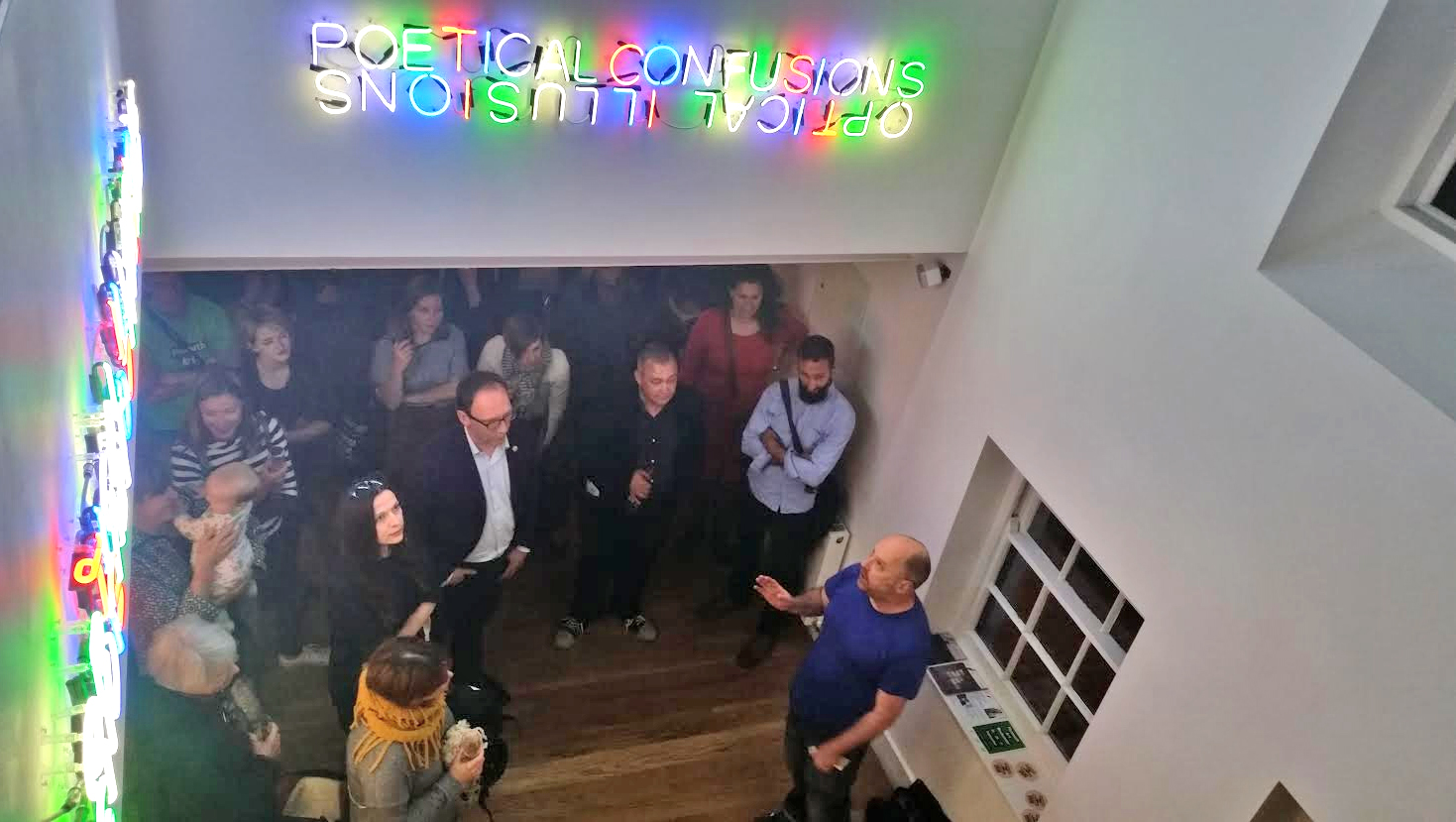 Tim Etchells, For Now, Plymouth Arts Centre
The cultural melting pot of Stonehouse, with KARST, The Alamo Project and Ocean Studios could have taken a day to explore in itself. In the Millfields Trust HQ, Phil Magee's interventions into Plymouth's industrial side were quiet, surprising and playful. Just outside the doors, Union Street was in extrovert, carnival mode as the Stonehouse community celebrated its annual street party, with food, music, dancing and dressing up.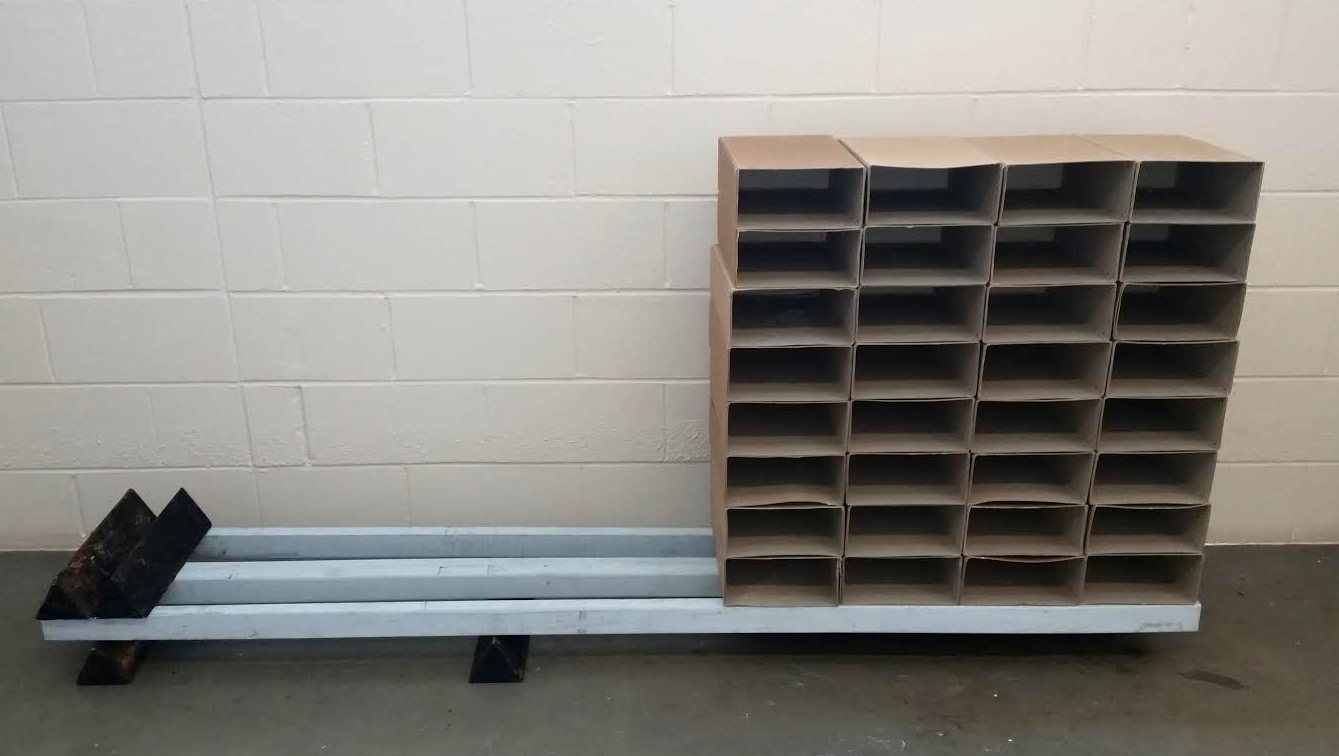 Phil Magee, Intervention HQ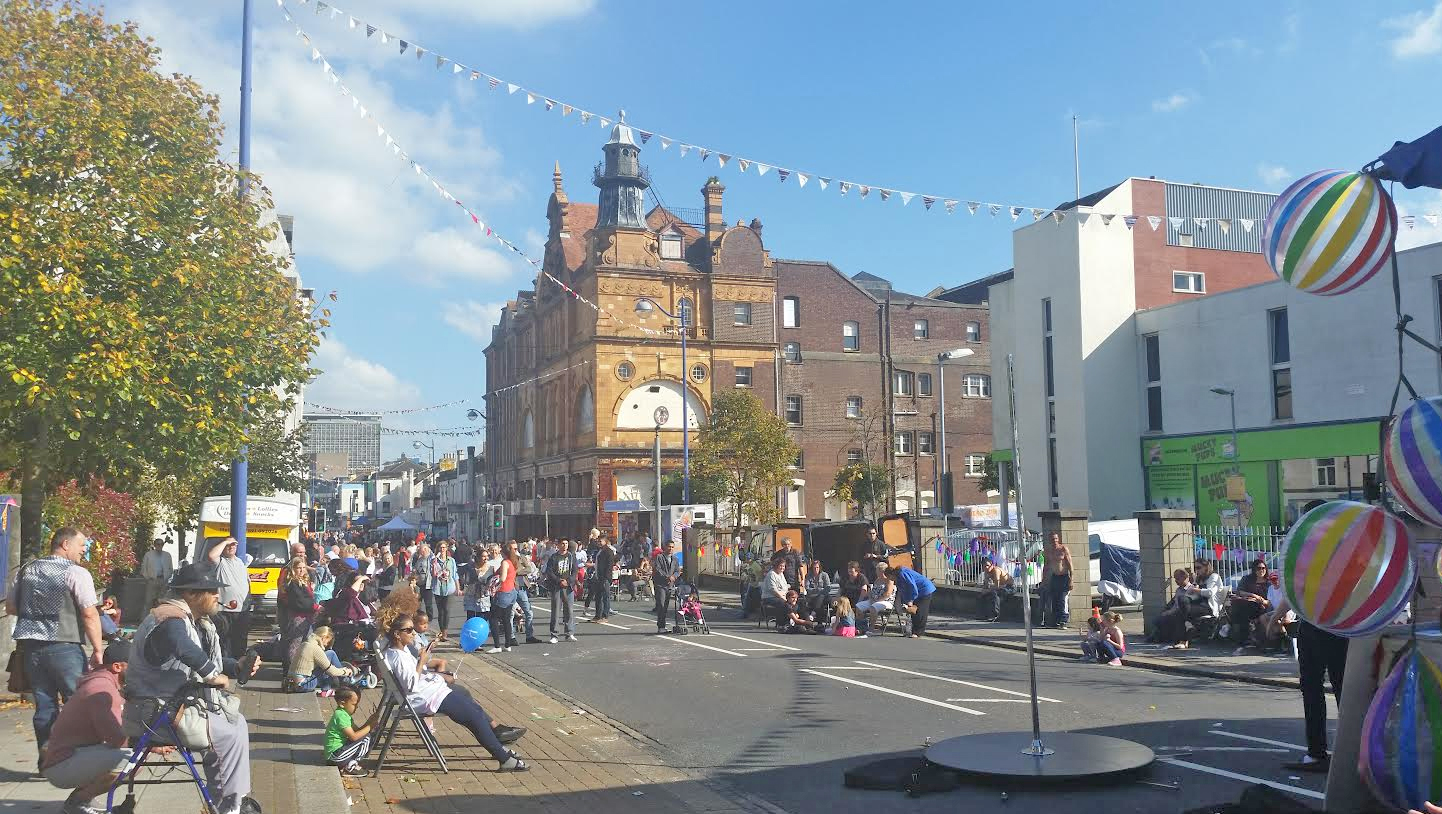 Union Street Party
Across town, at Prime Skatepark, another of Plymouth's communities welcomed us to glimpse their world. Skaters held a competition, performing tricks on Keith Harrison's Tombstone bench sculpture. It was adventurous and ebullient. As time passed, a patina of knocks and scrapes was etched on the surface.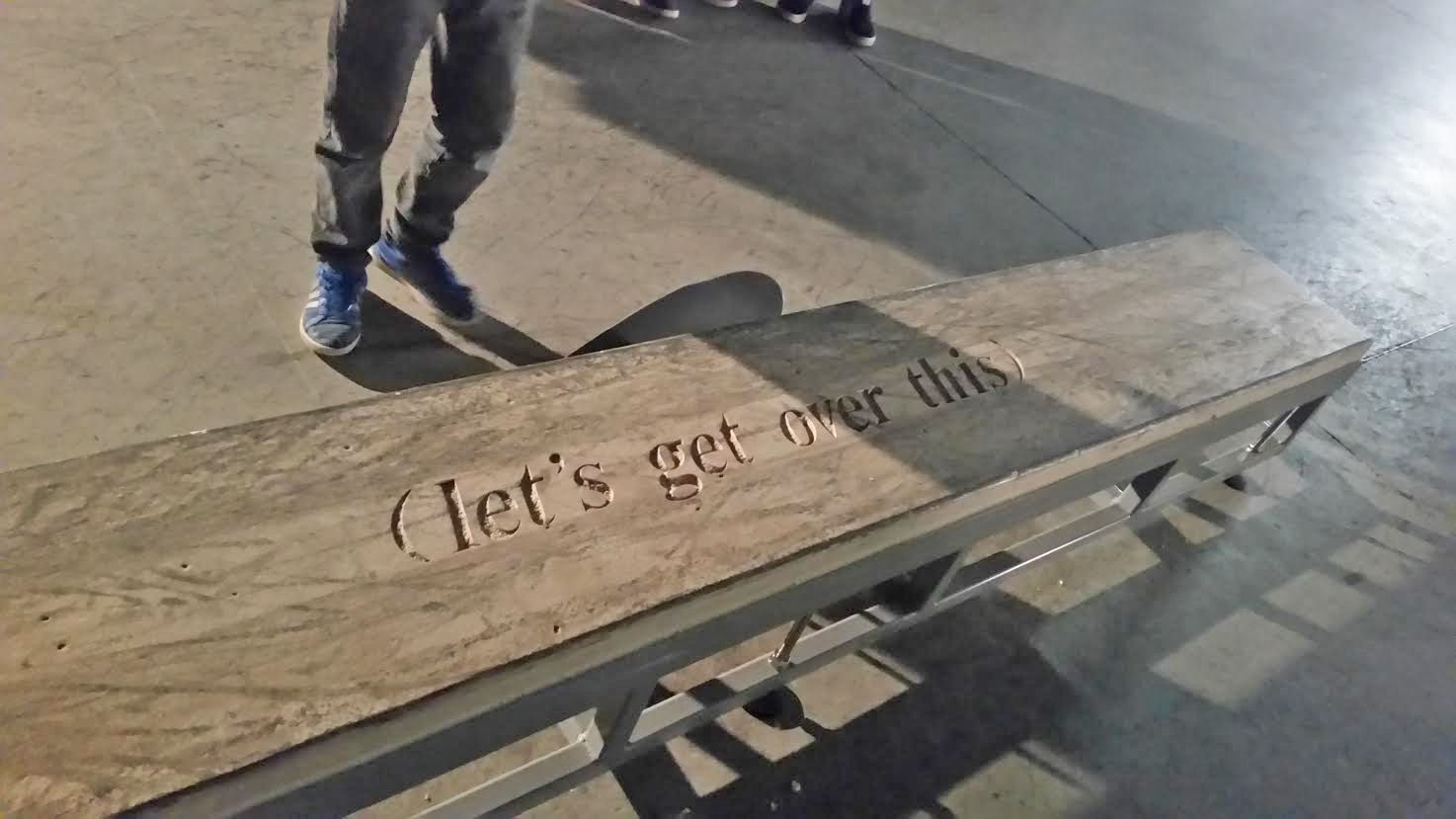 Keith Harrison, Tombstone, Prime Skatepark
The Art of Getting Lost, a series of sound pieces and small interventions, was another highlight.  It cast a delicate web over the city, encouraging the participant to take a wander, and experience its natural and man-made landscapes with fresh eyes.
Plymouth Art Weekender was not only a very enjoyable couple of days, but felt like a defining moment in which Plymouth presented a rich festival of contemporary art, with warmth, character and flair.