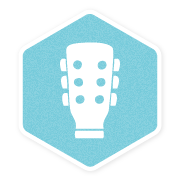 MARKETING
Make sure your brand is consistent and effective with a website tune-up, SEO and social media. Everyone's needs are different, and we'll create a bespoke strategy for you.
---
Analysis of your existing website and advice on how to make it work for you
Getting a website is not just something to tick off your to-do list and forget about. It's a showcase for what you do and a poor quality site can do more harm than good. Tell us about your business and what you need from your website.
We'll conduct an impartial analysis of your online presence and write a full report explaining the results in plain English:
Strengths and weaknesses of your online presence
Reviewing how your website appears in different browsers, with screenshots
Checking your site's performance in Search Engines (SEO)
Reviewing how your website appears on smartphones and tablets
Checking links and contact forms are all working properly
Usability review
Checking your website for errors
Competitive analysis and best practices for your industry
Design review: is your site appropriate for your audience?
Task list to improve your online presence
Getting visitors to your website is only half the story
Keeping people on your site, encouraging them to revisit and converting traffic to leads and sales is vital. Website visitors and search engines love fresh, interesting content.
We offer a range of services to help keep your website up to date with engaging, high quality content:
Photography and image optimisation
A new header image for your website
Interactive HTML5 content
Creating a promotional video for your organisation
Checking links and contact forms are all working properly
Copywriting: updating the text on your website
Logos and branding make-over
360° Virtual Tours
Blog set-up
Have a look at our Portfolio for more ideas.
Social Media is an integral part of any organisation's online presence
We can get you started and show you how to use social media effectively in your business. We provide one-to-one training sessions and will guide you through the entire process, from working out which social networks will work best for your organisation, to designing your profiles and establishing your voice.
Our Social Media services include:
Social media strategy
Setting up profiles on social networks, including Twitter, Facebook, LinkedIn, YouTube, Pinterest, Instagram and Google+
Creating bespoke profile pictures and background images
Tools to help you use social media more effectively
Content plans to keep your posts fresh, relevant and exciting
How to manage and grow your social media presence
Social media etiquette
How to measure the success of your campaigns
Make sure your site is ranking highly on search engines
SEO is the process of making a website rank highly for relevant search terms in the results of search engines like Google. There is no magic formula, and the parameters are always changing. By using organic, targeted SEO methods and keeping up to date with the latest developments, YonYonson get excellent SEO results. Onsite SEO relates to features of your website that can be optimised for search engines. Offsite SEO relates to factors on other websites that can improve your site's search engine results.
Search Engine Optimisation can include:
Analysis of competing websites
Link-building
Social Media
Social Bookmarking
Online Directories
keyword research
content
images
title tags
meta descriptions
Page loading times
This infographic website from Google explains how search works